Air Force 1 Dryer – LTD Edition Anniversary Colour
Air Force 1 Dryer – LTD Edition Anniversary Colour
SKU:

air-force-1-dryer
Categories: Drying Towels & Vehicle Dryers, New
Tags: Vehicle Dryer, motorbike dryer, DRYER, air force, air force 1, Car Dryer, Car, blower, air, air blower, Motorcycle dryer, Bike Dryer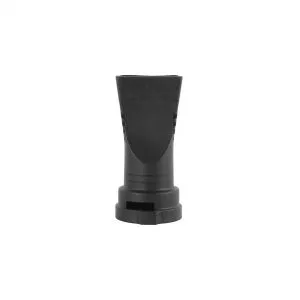 Part: Wide Nozzle (Silicone Tipped)
£

7.99
Part: 5 Metre Hose
£

34.99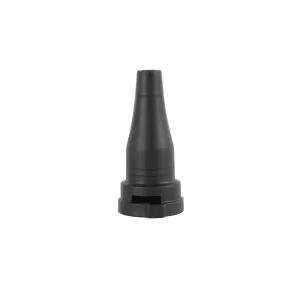 Part: Round Nozzle (Silicone Tipped)
£

7.99
New Limited Edition Metallic Pearl – 10 Years Of Carbon Collective.
Our Air Force 1 Dryer delivers powerful, effective and contactless drying; whether you are at home, or on the go. Contactless drying ensures the prevention of swirls and scratches as opposed to traditional methods of drying. Perfect for soft paint, classic cars, motorcycles and hard to reach areas.
Portable, compact and easy to transport, our Air Force 1 Dryer uses a single motor design, which outperforms most dual motor machines on the market today. This is due to cyclone motor technology, which produces greater airflow with lower friction. The cyclone technology also provides a 30% energy saving over traditional dryers.
A max power output of 2800W combined with a 600W heating element ensures the water is displaced or evaporated,  stopping watermarks and leaving a perfectly streak-free finish. Air is filtered through a washable and removable air filter to ensure the safest possible drying, whether this is on paintwork, glass, chrome or hard to reach areas such as air vents or interiors.
The dryer is designed to dry an entire car without the need for an extension lead, the 5-metre hose and 5-metre power cable are long enough to ensure you aren't restricted during drying.
The variable speed controller adjusts the airspeed and volume, whilst the two-way temperature switch allows hot air for drying and cold air for dust removal in interiors and awkward areas.
Powerful and effective contactless drying.
30% energy saving over traditional dryers.
2 silicone coated interchangeable nozzles to adjust air pattern.
Variable-speed controller to easily adjust the airspeed and volume.
Neoprene coated handle to prevent heat transfer.
Heating range of 56 degrees celsius.
High impact, insulated ABS housing.
Air filter (washable & removable).
Filtered air to ensure the safest possible drying.
Contactless drying to prevent swirls and scratches.
Technical Specification:
2800W Single Motor Design
600W Heating Element
900G Blow Force
7 CBM Max Airflow
66,000 FPM Max Speed
Wheels Included as Standard
2 Interchangeable Nozzles (Wide Nozzle and Round Nozzle)
5 Metre Hose
5 Metre Power Cable
74dB Noise Output
Unit Weight: 4kg
1 Year Manufacturer Warranty – The Air Force 1 Dryer is guaranteed against manufacturing defects for materials & build quality for one year from the original date of purchase. We will repair or replace the original dryer free of charge subject to the limitations specified in the manual. Accessories, hoses and nozzles are wear and tear items, these are excluded.
Spares and replacement parts are available here.
£

13.99
Rated 5.00 out of 5