Carbon Collective Wheel Care Kit (Platinum Wheels & Lustre Metal Polish)
Carbon Collective Wheel Care Kit (Platinum Wheels & Lustre Metal Polish)
SKU:

wheel-care-kit
Categories: Kits, Metal Polishing
Tags: black friday, Lustre, wheel sealant, Metal Polish, wheel coating, Polish, wheels, platinum, wheel care kit, Platinum Wheels
Platinum Wheels
Our Platinum Wheels sealant can be used on painted, powder coated, bare metal aluminium and stainless. Once applied the coating becomes the active layer on top of the wheels surface protecting them from dirt and brake dust contaminants & even scratches.
Resistant to heat and chemicals, it lasts 2 years on a full application, wheels become effortless to clean & maintain.
This 15ml bottle has enough product to protect 6-8 wheels (size dependant) It can also be used to coat metal centre caps and exhaust tips.
The new updated packaging now includes a tamperproof dropper cap & revised microfibre applicators to help you get the most from your bottle.
Foil Packaging with Instructions
Platinum Wheel Bottle (15ml or 30ml)
1x 75mm Microfibre Applicator for 15ml
4x 75mm Microfibre Applicators for 30ml
Our Liquid Lustre Metal Polish rejuvenates tired metal surfaces with gentle micro abrasives and cleansers, returning mirror polished perfection to Aluminium, Stainless Steel, Magnesium copper & Brass.
The gentle micro abrasives & cleansers break down during use, becoming less abrasive, leaving a swirl free finish on even the softest of metals.
We recommend using our Liquid Lustre Metal Polish prior to sealing Stainless Exhausts, Aluminium, Stainless & bare metal finishes.
Directions for use:
Clean the surface prior to polishing.
Shake the bottle until the liquid is fully mixed.
Apply polish to the applicator pad or foam polishing tool.
Work the polish into the surface until the polish darkens.
Wipe off residue with a soft microfibre cloth.
Repeat the process until desired finish is achieved.
100ml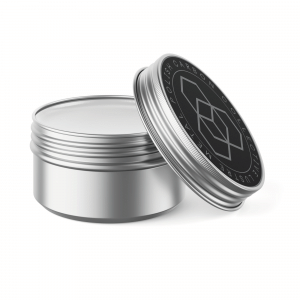 £

13.99
Rated 5.00 out of 5